Does being in a certain ZIP code suddenly make you euphoric? Nope. But there are places where people tend to be happier — not the fleeting feeling of bliss, but a deeper, more sustained sense of happiness that's tied to life satisfaction, health, and social connections. That's because they live where it's easy to live well.
The good news is that you can borrow some of those same happiness cues and apply them to your own life — no matter where you live. "There are absolutely evidence-based ways to set up your environment so you're more likely to be happy," says Dan Buettner, author of The Blue Zones of Happiness, and lead researcher of the National Geographic Gallup Special/Blue Zones Index survey, which includes more than 250,000 interviews across 190 metropolitan areas.
Want to crank up the dial on your own happiness? Consider borrowing some of the happiness habits of these city residents: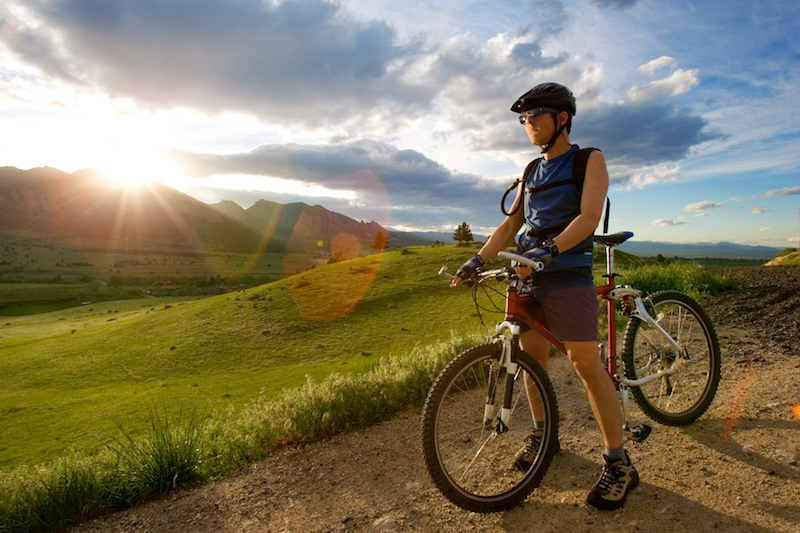 Boulder, Colorado
Why They're Happy: They don't default to driving. Per capita, more people walk to work in Boulder than in any other city in the US, says Buettner. The city has more than 300 miles of dedicated bikeways, as well as a robust bike-sharing program.
Steal Their Secret: Even if you can't walk to work, there are ways to work more active transportation into your routine. Is there a weekend errand you'd normally drive to that you can reach on foot instead? Rather than drive to the gym to hit the stationary bike, could you leave your car in the garage and hit the bike trails? Would you and a co-worker actually get a bigger mood boost going for a walk rather than heading to happy hour? If the folks in Boulder are to be believed, the answer is yes!

Anchorage, Alaska
Why They're Happy: The area around Anchorage boasts some breathtaking panoramas, and in a happiness survey of Alaska residents, landscape and scenery ranked highest on the happiness scales, compared with factors like access to nutritious foods or financial security. The city has five national parks nearby.
Steal Their Secret: You may not have five parks within a day's drive of your front door, but every state is home to at least one national park and even more state and regional parks. And studies shows that even smaller natural spaces may help your happiness: Researchers have found that being in nature increases people's feelings of awe and lowers their levels of the stress-related hormone cortisol. In one experiment, more than 12,000 people committed to engaging with nature in some way every day for an entire month. Thirty days later, participants reported feeling happier, healthier and more connected to nature — and the effects lasted for months afterward.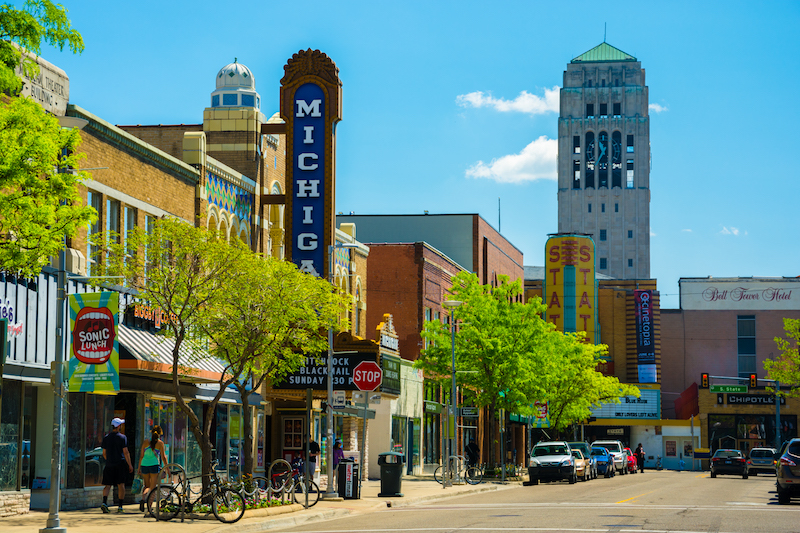 Ann Arbor, Michigan
Why They're Happy: They're fantastically social, according to the National Geographic interviews. Ann Arbor has about 120,000 residents — more than one-third of them connected to the University of Michigan. That creates a sense of close-knit community — and plenty of opportunities for social activities. (Drive through town during a college football game, and the streets are all but deserted!)
Steal Their Secret: Get social! Carve out time for your pals, join that book club you've been eyeing, volunteer at your local church or synagogue. Research suggests that people not only feel happier with a wide circle of friends, but also are significantly less likely to die early.
Worried your calendar is already crammed? Interrogate that assumption, says Laura Vanderkam, author of I Know How She Does It, who studied the time journals of dozens of high achievers.
"Even if you work 60 hours a week and sleep eight hours a night, you likely still have time to do the things you love — including seeing more friends," she says. Vanderkam recommends spending 10 minutes on Friday afternoon setting priorities for the next week and making specific plans to support those goals. "'See more friends' is a nebulous goal that doesn't help much, but go to spin class with Beth on Tuesday at 7 p.m. is wonderfully specific and likely to happen."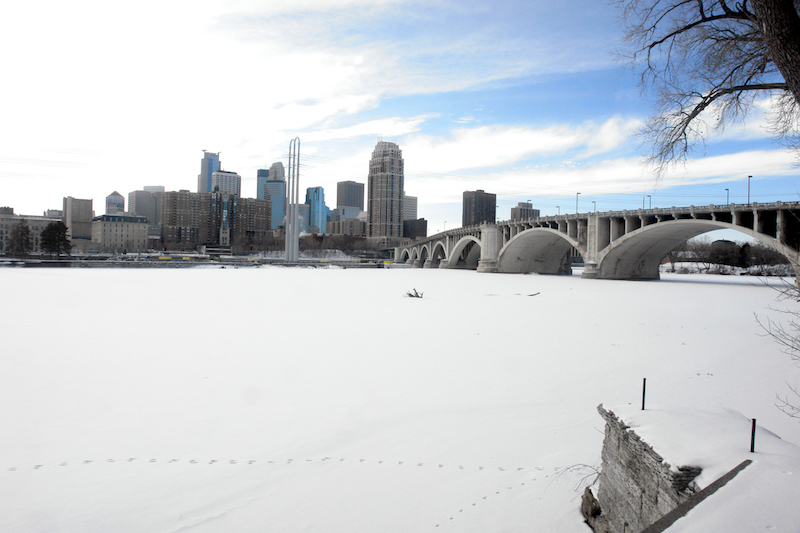 Minneapolis/St. Paul, Minnesota
Why They're Happy: The Twin Cities can be incredibly frigid, but residents tend to embrace the winter months — and it helps that they're surrounded by more than 100 miles of ski trails, according to Buettner.
Steal Their Secret: Rather than dread a certain time of year, find a reason or create a ritual to look forward to it. Denmark is another area with a long, cold, and dark winter — yet it has topped global lists of the happiest places to live. Part of that is because people who live there don't isolate themselves when it's cold outside, but instead look forward to rituals they can share with friends, says Meik Wiking, CEO of the Happiness Research Institute in Copenhagen and author of The Little Book of Hygge: The Danish Way to Live Well.
Live in a place where spring never seems to spring or the rainy seasons drags on? He suggests a standing invitation for friends to come over for a Friday night potluck or Sunday afternoon board game session — "anything that feels relaxed and social," he says.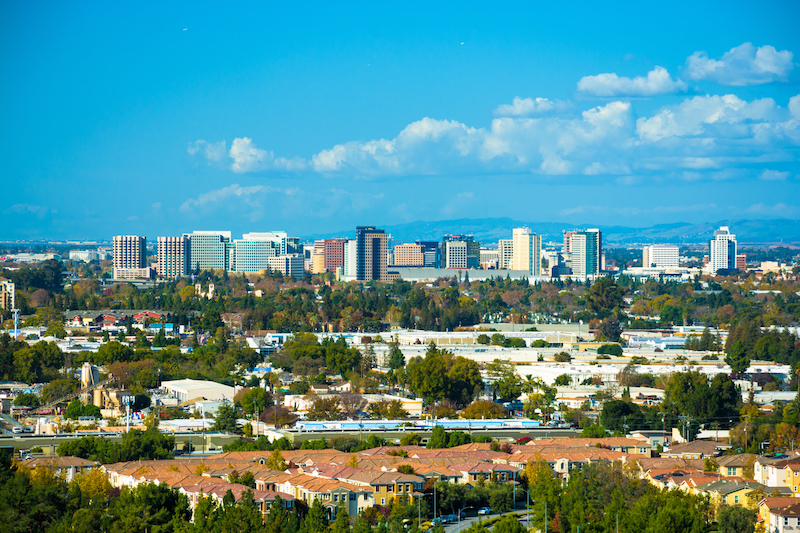 San Jose, California
Why They're Happy: Silicon Valley's tech titans may cast a shadow over other claims to fame. But one thing that lands the city on the happiness list is actually the opposite of shade: San Jose enjoys a staggering 300 days of sunshine each year. And, in WalletHub's ranking of resident happiness, the city landed in the top three, thanks in part to great income and work opportunities.
Steal Their Secret: True, you can't change the weather where you live. But you can enjoy that weather when it's good. Next week's forecast is unseasonably warm? Call some friends and plan a beach trip. Your town gets only a month or two of glorious sunshine-y summer? Break out the camping gear and enjoy it! More than half of Americans don't take all of their vacation each year. Buck the norm and put all of yours to use this year. Your happiness will thank you!
Copyright © 2018 Rally Health, Inc. All rights reserved.
Kate Rockwood
Rally Health