Think your desk doesn't feel right, but now sure how to fix it? Our simple guide covers the main things to check and tweak.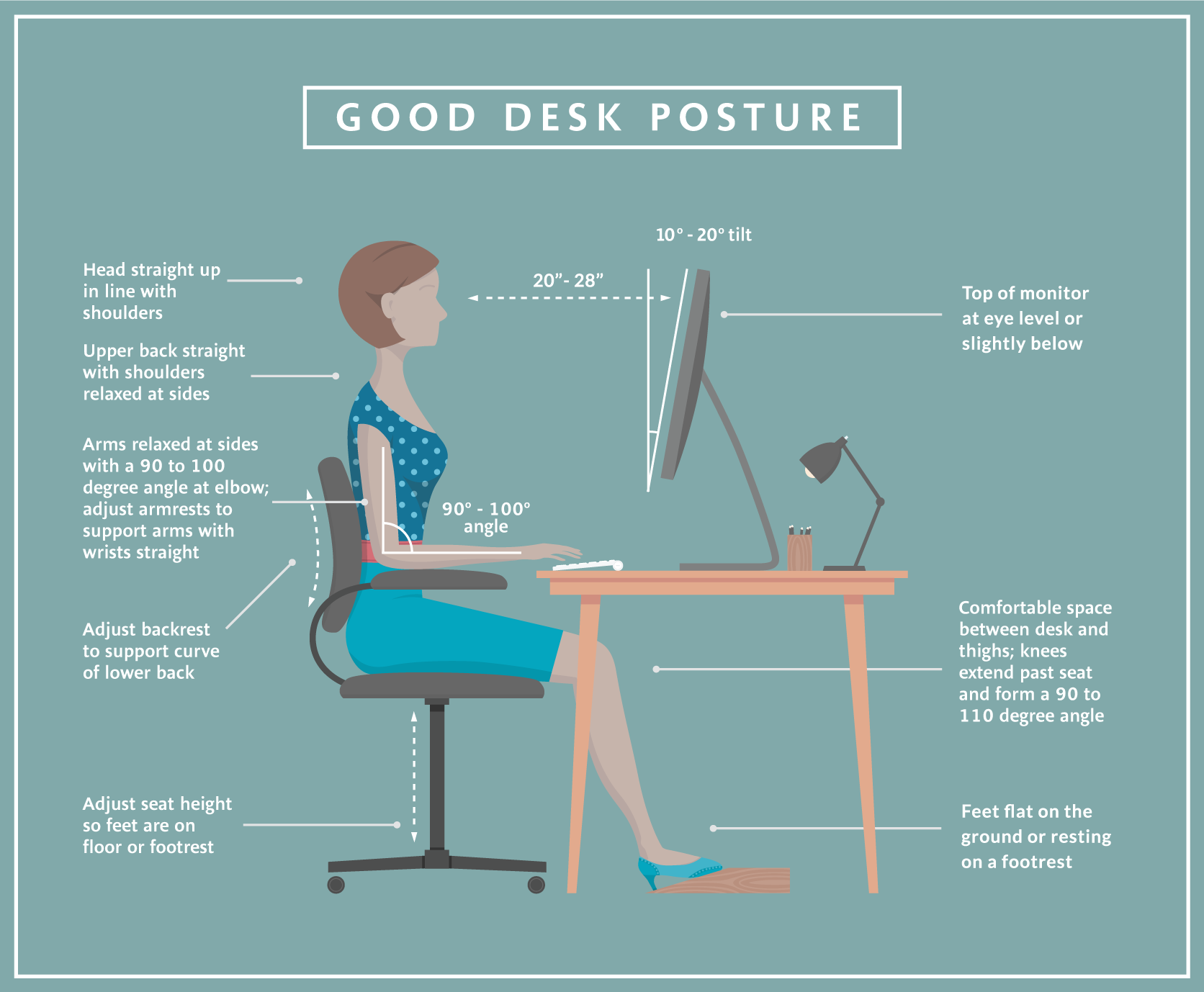 Illustration: Raleigh Swick, Rally Health
Key points:
Head straight up in line with shoulders and torso.
Top of monitor in line with eyes or slightly below.
Upper back straight with shoulders and arms relaxed at the sides.
Arms relaxed at sides with a 90 to 100 degree angle at elbow; adjust armrests to support arms with wrists straight so hands are in line with forearms.
Adjust backrest to support curve of lower back.
Adjust seat height so feet are on floor or footrest. Comfortable space between desk and thighs; knees extend past seat and form a 90 to 110 degree angle.